Willkommen bei creative dance tribe.
(english below)
Du bist herzlich eingeladen zu offenen Abenden, festen Gruppen,
zu GruppenReisen und Seminaren.
Dabei geht es ums Bewegen, Befreien, Begeistern.
Ich freue mich, dich kennenzulernen.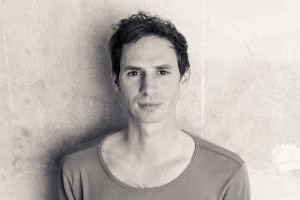 Janos Grimm
kontakt: info@dancetribe.de      0176 / 20519209  // fb: janos grimm
wellcome to CREATIVE DANCE TRIBE
Here are invitations for
movement liberation and inspiration
you can join solo sessions as movement supervision
weekly classes to call back your spirit and your awareness in the body: here and now
workshops and retreats to dive deep and fly high
practice community and enjoy individualism
DANCE WORKS !!!  –  experience SOUL MOTION
one quote I really like as a mirror for the landscapes I invite you to:
I praise the dance, for it frees people
from the heaviness of matter and binds the isolated to community.
I praise the dance, which demands everything:
health and a clear spirit and a buoyant soul.
Dance is a transformation of space, of time, of people,
who are in constant danger of becoming all brain, will, or feeling.
Dancing demands a whole person,
one who is firmly anchored in the center of his life,
who is not obsessed by lust for people and things
and the demon of isolation in his own ego.
Dancing demands a freed person,
one who vibrates with the equipoise of all his powers.
I praise the dance.
O man, learn to dance,
or else the angels in heaven will not know what to do with you.
~ Saint Augustine
Impressum:
Janos Grimm
Birken Straße 10
79256 Buchenbach
Telefon: 0176/20519209
email: info@dancetribe.de
EU Datenschutz wie bei allen anderen websites dieser Art !!!
Und hier noch ein alter Tanz-Text, den ich sehr inspirierend für meine Arbeit finde:
Ich lobe den Tanz,
denn er befreit den Menschen von der Schwere der Dinge;
bindet den Vereinzelten zu Gemeinschaft.
Ich lobe den Tanz,
der alles fordert und fördert:
Gesundheit und klaren Geist, und eine beschwingte Seele.
Tanz ist Verwandlung des Raumes, der Zeit, des Menschen ,
der dauernd in Gefahr ist, zu zerfallen, ganz Hirn, Wille oder Gefühl zu werden.
Der Tanz dagegen fordert den ganzen Menschen,
der in seiner Mitte verankert ist,
der nicht besessen ist von der Begehrlichkeit
nach Menschen und Dingen und
von der Dämonie der Verlassenheit im eigenen Ich.
Der Tanz fordert den befreiten,
den schwingenden Menschen
im Gleichgewicht aller Kräfte.
Ich lobe den Tanz!
O Mensch, lerne tanzen,
sonst wissen die Engel im Himmel mit dir nichts anzufangen
(AUGUSTinus, 400 nach Jesus)